Game review: Big Win 777
Fans of classic slot games are sure to find a lot to love about Big Win 777. The game, which is made by Play 'N Go, is inspired by the slots of the past, with a simple look and design.
High variance means that the wins tend to be significant when they do arrive, but this will be a lot less frequent than for players who choose a low variance slot at their favourite online casino.
Big Win 777's return to player stands at 96.5 per cent, which is strong compared to many other slots but falls short of being one of the very best around. Still, high variance and 96.5 per cent RTP is a combination that is likely to be attractive to a lot of online casino players.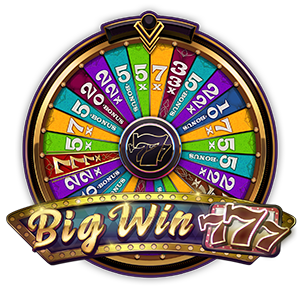 Slot gameplay
Big Win 777 slot gameplay starts with the player choosing their stake for each spin of the reels. Coin size can be selected within the quick betting panel on the slot. Autoplay is also an option for those who do not want to have to click spin all the time on this online slot.
The game features five reels and 15 paylines, which is a standard offering from Play 'N Go. With 5,000x prizes up for grabs on each spin of the wheel, the game can be highly lucrative to play.
While there is no doubt that the Big Win 777 slot is quite old-fashioned compared to a lot of the branded games that are released these days, the gameplay certainly delivers. The inclusion of bonus features – which we will come to a little later – is another big plus point for this game.
Big Win 777 winning symbols
As the game is inspired by Vegas slots of the past, it is no surprise that the Big Win 777 winning symbols fit in with this theme to a large degree. When playing Big Win 777, players can expect to see bar icons and seven icons most of the time, while there is a wild symbol in play too.
The wild symbol, which is represented by a diamond in the winning symbols, has an additional boost too. When it appears on the reels, the above and below symbols will be 'cloned' to give players an increased chance of having a profitable spin of the reels as well.
Special features
Anyone considering playing this slot game at online casinos will want to know about the Big Win 777 special features before doing so. While the game is a classic slot, it does have a strong range of extra features included too.
Big Win 777 has a Chance Wheel – which is triggered when a trio of scatter symbols come up on the reels – and there is no doubt that this is a very fun bonus feature to play. Every spin of the Chance Wheel will result in a win, with lots of free spins up for grabs in this part of the game.
On the free spins round, players who pick Big Win 777 start with 12 free spins. But the good news is that more free spins can be earned during the bonus game too, increasing the amount of money that can be won here.
A gamble feature is also included – as is the case on a lot of Play 'N Go slot games – which gives players the chance to risk losing their winnings for a chance to double up.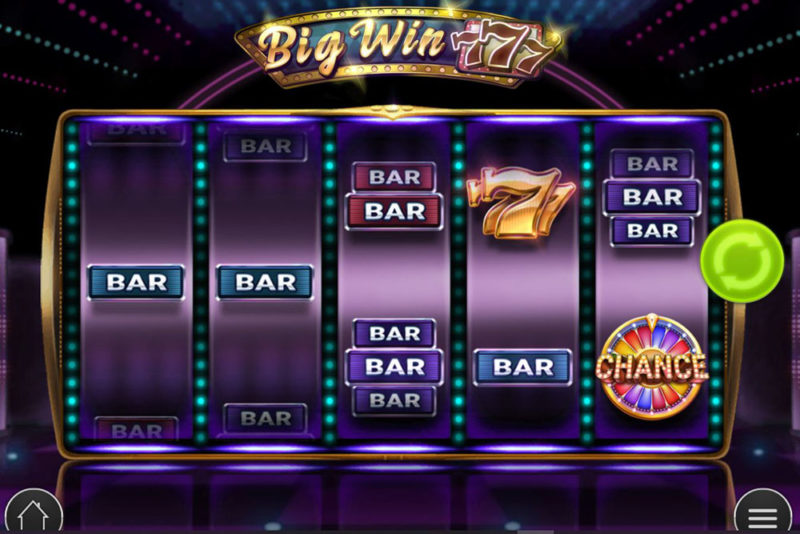 Why play Big Win 777?
Big Win 777 is likely to appeal to a lot of online casino customers, especially those who want to experience a classic slot that has an old-fashioned feel. With plenty of bonus features in play, there are a lot of reasons to pick Big Win 777 amid the large range of slot games that are on offer these days.
High variance is a factor that could put some people off but RTP of 96.5 per cent ensures that Big Win 777 players get good value out of each spin of the reels as well.
There is more good news with Big Win 777 being a great pick to play on mobile devices. Those who want to login to online casinos while out and about on the move will find Big Win 777 to be a very good option as a result.