Free spins
Online casinos in South Africa have a few different promotions they offer to convince people to sign up for an account, but free spins are among the most enticing deals available right now.
Free spins offer players a chance to test out new games without risking any of their own real cash, while there is still a chance to win actual money as a result of spinning the reels too.
Newcomers to playing at South African online casinos may not understand how this type of deal works, however, so we have put together a detailed guide to using free spins offers.
How do free spins bonuses work at online casinos?
Along with no deposit bonuses and regular deposit bonuses, free spins promotions are some of the most common that are available at South African online casinos these days.
Free spins do exactly what is suggested by the name, with players given the chance to enjoy spinning the reels without risking any of their own money.
Usually, it is not necessary to make a deposit at a South African online casino offering free spins to get the deal, but sometimes a deposit might be needed to trigger the deal.
This depends on the online casino, which might also opt to bundle in free spins as part of one of its other promotions, such as a no deposit bonus, in order to make them more appealing to potential players.
Free spins bonuses can therefore work in a number of different ways, but there are always some key terms and conditions to be aware of before signing up for this type of offer.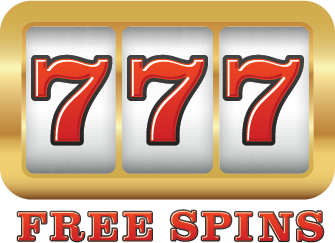 Free spins bonuses – key terms and conditions
When browsing promotions at online casinos in South Africa, checking the terms and conditions is always a must.
Most of the important terms and conditions for free spins bonuses are similar to the other types of promotions that are available, such as no deposit bonuses.
Wagering requirements are always going to be near the top of the list when it comes to the terms and conditions of online casino bonuses.
For free spins bonuses, this means players are likely to need to play through any cash they win from spinning the reels before it is unlocked and can be withdrawn as real money.
This is a significant downside, but it has to be included as protection to the casino, which will not have to pay out for jackpot wins that are recorded from a free spin due to the terms of the deal.
Maximum wins are often included in the terms and conditions for free spins bonuses at South African online casinos as well.
This means that even if a player is fortunate enough to scoop the jackpot while using their free spins, they are very unlikely to be paid the full amount.
It can be surprising just how low maximum wins are for some free spins bonuses, so it is well worth taking a little bit of time to look out for this in the small print of the terms and conditions.
Keep in mind that some online casinos in South Africa also place a time limit on their free spins promotions, so you may need to use them in a certain time – or risk losing them altogether.
Free spins bonus – what else you need to know
While it might sound as though free spins bonuses have more downsides than advantages, this is not the case.
The chance to test out new games risk-free is a big benefit for a lot of people who play games at South African online casinos, while it can be a good way to work out the best strategies too.
Most online slot games these days have bonus rounds included, so playing them with free spins can be a good way to get a look at them for the first time without having to risk any real money on spinning the reels.
Free spins are often available to existing customers, as well as those signing up to a South African online casino for the first time, with players sometimes getting them as a free gift.
Downsides like having to meet wagering requirements is a necessary evil – if these terms and conditions were not included by online casinos, their promotions would be less generous.
Free spins are almost always worth playing with, just make sure you read the terms and conditions too.