PLAY SLOTS ONLINE
Slots are often one of the main reasons people sign up to play at online casinos in South Africa.
The chance to win a life-changing amount of money from a single spin of the reels is extremely appealing to a lot of players. And with so much choice when it comes to slot games, there is always something new to try out on a visit to an online casino.
Here at Casino 247 we are the top South African casino guide – so here is everything you need to know about playing slot games.
Why pick slots at the online casino?
Slots are a popular choice for South Africans visiting online casinos for many different reasons.
As mentioned above, the first of them is that the potential winnings on this type of casino game is usually the biggest available on a site.
Some slot games have jackpots running into the millions, so landing that kind of amount is something that is beyond most of our dreams.
Playing slots at an online casino might not be as tactile an experience as at a bricks and mortar casino. There is no need to pull the lever, with spins instead triggered by clicking a button. But the rush of excitement that comes from a big win is exactly the same and the chance to get paid straight away is a big boost for those who play slots at online casinos in South Africa.
Slot games also come with various bonus features that can make them a lot of fun. On many modern slots, there is the chance to win free spins – giving players a chance to win extra cash without having to risk any of their own money to do so.
Playing slots is also quick and easy. There is no need to learn the rules of the game, as is the case with casino classics such as blackjack. Anyone who is new to playing at online casinos can pick up slots immediately.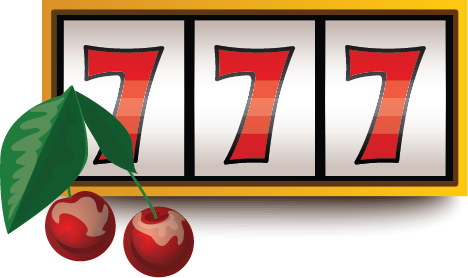 What types of slot games are available at online casinos in South Africa?
However, what might be daunting for newbies is the sheer range of online slot games that can be played at online casinos in South Africa.
Many of these casino sites have countless slot games to pick from and it can be hard to know where to start. Slots come in all types of designs with many of them having a special theme.
Some slots are very basic and have only a few different paylines, while others might offer a lot more chances to win. There is no industry standard for a slot game. A grid of 5×3 might be the norm but, increasingly, the designers of online slot games are trying to be more inventive.
3D slots are starting to grow in popularity these days. With computer processing power continuing to rise, developers can be a lot more ambitious with the animations they add in slots.
How to pick the right online slot game to play
With so much choice out there when it comes to online slots, how do you pick one to play?
Well, there are a few things to keep in mind. The first of them is the game's return to player – or RTP for short. This figure, shown as a percentage, shows how much money the slot pays out.
For example, a slot with 98 per cent RTP will, on average, pay out a larger amount of money than one with RTP of around the 95 per cent mark.
Variance is also an important factor in the world of online slots. This term refers to the frequency of the wins paid out by a slot game.
Slots with high variance pay out less regularly than those with low variance. However, a high variance slot is also more likely to pay larger wins when compared to low variance games.
Players at South African online casinos should therefore decide whether they want to risk a high variance game, which could see their balance drop quickly, or a low variance one that can keep them in the game for longer due to more regular payouts.
Here at Casino 247 – voted as the top South African casino guide – you can be assured we will give you all the details you need about the best online slots that are available to play.