When you look at what technology has allowed the simple slot machine to achieve, you don't need to look any further than the 5-reel slot machine.
Whether you're playing at an online casino or at a land-based establishment, the racks of slots have gone from the simple 3-reel mechanical one-armed bandit to the video-driven 3-reel slots to the tech wonder, and immersive gaming experience, that is the modern 5-reel slots game.
Technology has given us far more than extra reels. It has allowed the slots machine to evolve from pulling a handle to set reels spinning into an interactive extravaganza with thousands of themes, music and sound effects, multiple pay lines, video content and bonus games within the game.
It's no wonder that slots are the crowning achievement of the online casino world, and the 5-reel slots game is the jewel in that crown.
What is a 5-reel slot machine?
A 5-reel slot machine or 5-reel slots game is a slot machine that features five separate reels. Classic slots machines only had three reels. These five reels give the gambler a much better chance of hitting a winning combo – especially when you take the huge number of pay lines into account.
What are pay lines on 5-reel slots games?
Pay lines are the lines across the screen that signify whether or not you have won. On the original 3-reel slot machines there was one central pay line that ran across the middle of the reels. If the symbols lined up with that pay line, you won.
With modern technology and the addition of 5-reel slots games, the number of pay lines has risen dramatically. Now, instead of one pay line in the middle, you can have multiple pay lines in any geometric shape you can think of: straight lines, diagonal lines, diamonds, zig zags, the options are staggering, and so are the chances of winning.
There are some 5-reel slots games that feature up to 1024 pay lines!
Casino 247 recommends these 5-reel slots games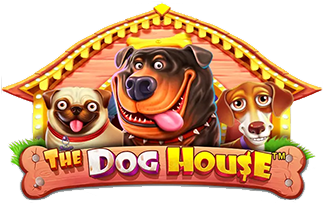 The Dog House
Features a giant kennel and doggy companions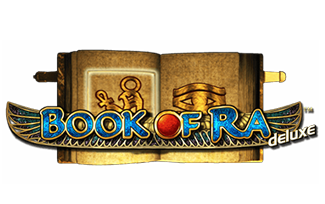 Book of Ra Deluxe
An Egyptian adventure themed slot
Are 5-reels slots better than 3-reel slots?
It all depends on what you are looking for. 3-reel slots are a lot simpler and offer slightly bigger wins but less chances to win. 5-reel slots games are the high point of casino tech and bring much more than a mere spinning reel to the game.
With all the added bonuses, games, wilds and scatters that 5-reel slots can put it into the game, the experience is a lot more intense and immersive. The best way to decide which slots game works for you is to try the different options at your favourite trusted online casino. You may like the faster gameplay of a 3-reel slots game, you may prefer the added options on offer from the 5-reel slots games.
One thing that may push your choice: there are far more progressive jackpot games and their huge pots available on the 5-reel slots games.
Casino 247's tips for playing 5-reel slots
Slots are games of pure chance so there are no realistic strategies for playing.
Look for game reviews to see what others have thought about the 3-reel slots game you want to play.
Know how to identify your pay lines.
Be aware of all the wilds, scatters and bonuses on offer.
Always check the pay table of your game.
A higher RTP means a more frequent and reliable payout.
High variance pays better but less frequently; low variance pays more frequently but has lower values.
Look out for the progressive jackpot games to see the biggest pots in the online casino world.
Check the rules for mini-games or bonus games before you jump in and try to double your win.
Play responsibly. Set a budget and stick to it. Walk away if luck is not on your side and try again another day.
HAVE FUN!