HOW TO PLAY BACCARAT
Baccarat – rules, strategies and the guide
Baccarat continues to be one of the most popular games to play at online casinos. But for South African casino customers who have not played it before, it can be confusing to understand.
Here is the complete Casino 247 guide to playing baccarat at online casinos – read on!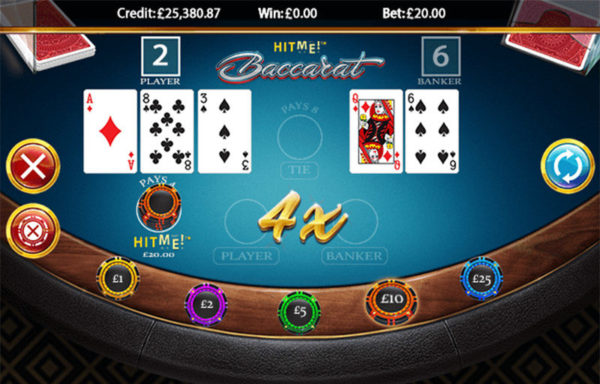 Baccarat – the basics
There is no doubt that baccarat does not have the public profile of other casino classics such as roulette, blackjack and poker. Many people will never have played baccarat before in their lives even though the game's history is said to date all the way back to the end of the 15th century.
But baccarat is a rewarding option, not least because of its very low house edge. When playing baccarat, the house edge for the casino is only around the one per cent mark. This compares very favourably with a lot of the other top casino games that South Africans like to play regularly.
Unlike in other casino games, players can opt to bet on either their own hand or the banker's – which in this game is another word for the dealer. Face cards have a value of zero in baccarat, with the 10 card also not worth anything. Two hands are initially dealt in a hand, with the ace worth one. In a game of baccarat, the 2 through to the 9 cards are all worth face value – in points – regardless of their suit.
Hands are valued in a game of baccarat according to the units digit of the sum of their constituent cards. This means a 2 and a 3 is worth five points, but a 6 and a 7 has a hand value of 3. This is due to the fact that 3 in this case is the units digit in the combined points total of 13.
It can be complicated to understand at first, but most casino customers will come to believe baccarat to be one of the simplest games that are available to play.
Baccarat house edge at online casinos in South Africa
As we mentioned earlier on, the house edge in baccarat is very low, which is one of the reasons why so many people choose to play this game when they login to their favourite casino site.
When betting on the player's hand, the house edge in a game of baccarat stands at just 1.24 per cent. However, backing the banker can be even more lucrative as the house edge drops to 1.06 per cent. It is hard to find a lower house edge in any other game available to play at a casino. Winning banker bets in a game of baccarat can be subject to a chunky casino commission, which must be taken into account as well.
When betting on the tie, the house edge is a lot larger, depending on the terms of the game. Often, in a game of baccarat, the tie bet pays 8-to-1 which means a house edge of almost 15 per cent. However, some online casinos have a tie bet that pays 9-1. This lowers the house edge for this option in a game of baccarat to below the five per cent mark.

Baccarat strategies to try at online casinos
Baccarat is one of the easiest casino games, so there is not a lot of strategy involved. At its heart, a hand of baccarat is little more than a simple guessing game.
On average, the banker will win more hands of baccarat than the player, so this is worth keeping in mind when deciding how to bet.
Bankroll management is a large part of a successful strategy playing baccarat at the casino. It can be tempting to raise the stakes when on a losing run, but chasing losses is rarely a good idea. At the start of a baccarat session, it is a good idea to set a clear budget in mind. Then, if you are losing, it is all about choosing the right time to walk away from the table. The same is true if you are winning – picking the correct moment to bank your profits is key here.
Baccarat players should also remember the gambler's fallacy when they play this game. Streaks are natural in baccarat. But even if the banker wins 10 hands in a row, it does not increase the chances of the player's hand coming out on top in the next game.
Our guide should give you a great head start for playing baccarat at casinos – so good luck!