Fortune Mouse – Game Review
Fortune Mouse joins the long list of Asian-themed online slots that are now available to play.
A simple layout means that anyone who is brand new to playing online slots will soon feel at home with Fortune Mouse, which has been developed by Pocket Games Soft Gaming.
Anyone considering trying out Fortune Mouse will probably want to know more about how to play Fortune Mouse and what slot features are available on the slot.
For all the details about playing the Fortune Mouse online slot game, read on for our full review.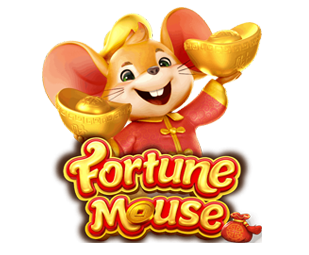 How to play Fortune Mouse
Fortune Mouse has been deliberately designed by Pocket Games Soft Gaming to be simple. It has a 3×3 grid of reels, with players given the chance to win up to 1,000x their stake from a single spin of the reels on the Fortune Mouse online slot game.
Playing Fortune Mouse could hardly be easier. Users just hit the spin button, which is located below the reels in the middle of the screen, after setting their stake.
To decide how much to bet on each spin, users need to just toggle their stake with the plus and minus signs that are located either side of the spin button itself.
In the bottom-left corner, users can opt for turbo mode when playing Fortune Mouse. This does what the name suggests, speeding up each spin to make it faster to see whether or not a player has won. Turbo mode is handy for those with only a short amount of time to play the game.
Located on the other side, in the bottom-right corner, is the auto-play function that Pocket Games Soft Gaming has included in the Fortune Mouse online slot game. With auto-play, users who pick the game do not have to hit the spin button every time, as it goes automatically.
This is handy for those who want to have a relaxing experience when they play Fortune Mouse. Let's have a look at the slot features that have been included by Pocket Games Soft Gaming.
Slot features in Fortune Mouse
Potential win of 1000x the total bet
Wild symbol
Medium volatility
96 per cent RTP
Like most online slot games these days, Pocket Games Soft Gaming has included a Wild symbol in Fortune Mouse. Players will be hoping this appears when they spin the reels.
The Wild symbol in Fortune Mouse is, perhaps unsurprisingly, a mouse icon. The cartoon-style icon can be used to substitute for any other symbol, leading to the biggest wins in the game.
The middle of the three reels can be filled with the Wild symbol, which almost guarantees a win. While there is not a lot else going on in Fortune Mouse in terms of bonus games, the chance to earn substantial wins from Wilds on the slot is definitely present. Naturally, players will be hoping to get the chance to completely fill the screen with Wilds, maximising their potential profit.
Oranges, peanuts and a bag of coins are some of the other symbols that feature on Fortune Mouse, but they do not pay out as much as the game's Wild.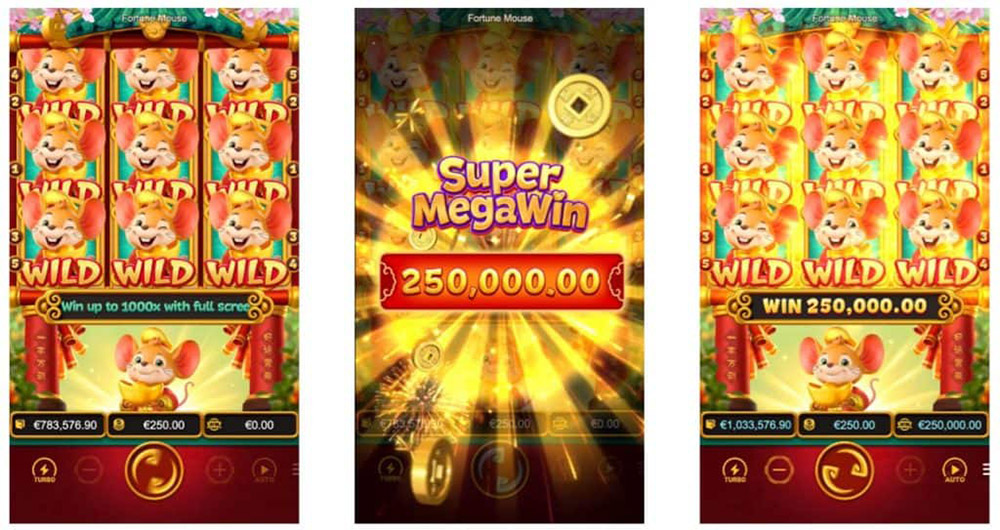 Summary
Fortune Mouse is a simple, straightforward game that is ideal for anyone new to slots. There is no need to get to grips with any complicated gameplay as the slot has no bonus round to speak of and the 3×3 grid makes it very easy to see what is going on when users spin the reels.
The Wild symbol can be very lucrative for those who pick Fortune Mouse, with Pocket Games Soft Gaming having worked hard to produce a game that is highly accessible.
Newcomers to online slots will find Fortune Mouse to be a solid choice, though in time they might opt to move on to games that have a bit more to offer.
One of the best things about Fortune Mouse is the fact it has a high return to player – or RTP for short. With RTP of nearly 97 per cent, the game offers better value than many other slots.
Coupled with medium volatility, players who pick Fortune Mouse should get plenty of wins – though this is not a game that is likely to lead to massive profits being banked.