Hot To Burn: Game Review
Hot To Burn is the product of a collaboration from Pragmatic Play and Reel Kingdom, but is it worth playing the next time you log in for a session at your favourite online casino site?
A smash hit in both the UK and various markets around Eastern Europe, the popularity of Hot To Burn continues to spread at a rapid rate around the world.
What are the key things to note about playing Hot To Burn at online casinos? Let's have a look.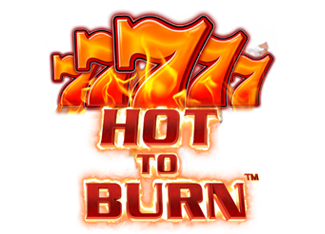 Hot To Burn slot gameplay
Hot To Burn is a fuss-free modern slot that is likely to appeal to a lot of players due to its no-frills gameplay, which makes it very easy to pick up.
With a classic design of a 5×3 grid and just five paylines in play, Hot To Burn lacks the complexity of a lot of new slot games that are being released these days.
But many will find that to be a good thing, with Pragmatic Play and Reel Kingdom having focused on core gameplay in their development of the Hot To Burn slot.
There is no doubt the Hot To Burn slot gameplay is basic – there is little in the way of special features to speak of – but it does the job well enough. Players have a few options including a quick spin or a turbo spin, both of which can be used to speed up the Hot To Burn slot gameplay.
Another good thing to note about the Hot To Burn online slot is that it has been fully optimised for mobile. This could make it a great choice for those who want to play slot games while on the move through a device such as a tablet computer or a smartphone.
Winning symbols
The Hot To Burn winning symbols are fruits, similar to a slot machine game of the past, so it will be instantly familiar to anyone who has played these before.
Icons such as cherries, plums, strawberries, watermelons, tangerines and lemons will all appear on the reels while playing the Hot To Burn online slot game. Watermelons and strawberries are the top-paying symbols, with 100x your stake up for grabs for five of them.
The lucky 7 symbol is what most players will be hoping to land on the game. This pays out 1,000x your bet prize when five of them appear on one of the slot's five paylines in play.
While the chance to win 1,000x your stake from a single spin of the reels is not as much as some other slot games can offer these days, it is a pretty good jackpot to be aiming for.
Special features
Unfortunately, the basic nature of the game means that there are few Hot To Burn special features to talk about here.
The two developers of the game, Pragmatic Play and Reel Kingdom, have included a scatter symbol in the form of a golden star, though.
Players who get five of the scatter symbols in any position on the reels can get 50x their stake.
It is fair to say the lack of Hot To Burn special features is a significant downside of the game.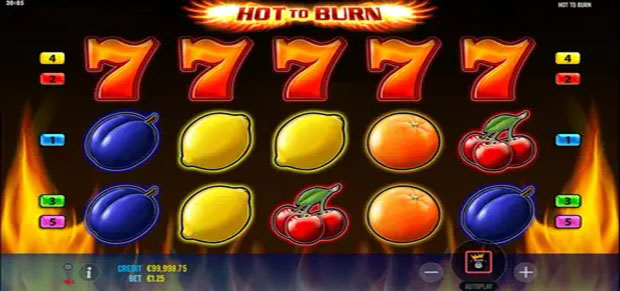 Why play Hot To Burn?
For players who do not need any of the bells and whistles provided by modern slot games these days, Hot To Burn might prove to be something of a welcome throwback.
The popularity of the slot game in some of the markets in which it was previously launched shows that there is certainly a demand among players for this type of no-frills game.
But the basic nature of it will put some people off, especially with a lack of bonus features such as free spins to spice things up, although there is no doubt that the slot looks fantastic.
RTP is set at quite a generous 96.71 per cent, which is likely to be one of the highest figures at your preferred online casino site. This alone is enough of a reason to give Hot To Burn a go.
Variance is the other key factor for many when it comes to choosing a new slot game to play. With variance set at medium on Hot To Burn, balances should not deplete too quickly here.