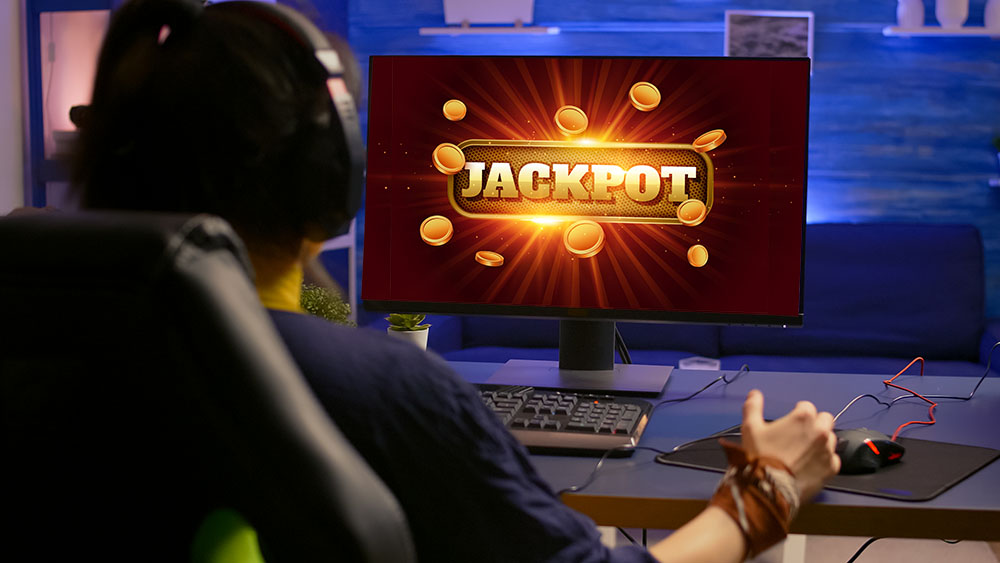 Online casinos in South Africa are home to all types of games and promotions these days, with slots tournaments widely regarded to be one of the hottest trends in the industry right now.
A relatively new invention at online casinos, slots tournaments are growing in popularity fast.
But what are slots tournaments and why are so many people entering them? Let's have a look.
Slots tournaments – an introduction
Slots tournaments have been around at land-based casinos for some time, but online casinos that allow South African players are now getting in on the act as well.
Naturally, the benefit of online slots tournaments is that players can enter from the comfort of their own home, which is handy if they do not live that close to a physical land casino.
Online slots tournaments are sometimes free to join and sometimes there is an entry fee. When players have to pay to play, the prizes on offer in slots tournaments are generally a lot higher.
So how do slots tournaments work and what do players need to do to win those prize?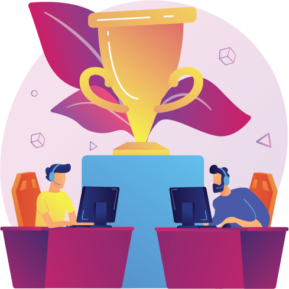 How do slots tournaments work?
Slots tournaments work by giving users at South African online casinos a certain amount of time to win as much money as they can from playing slots. Usually it will be dictated by the online casino which slot game must be used in the tournament, which helps to make sure that there is a level playing field for everyone who enters.
When an entry fee is paid to get access to the slots tournament, it will usually be the case that all the spins a player has during the event are free – they do not have to pay for each one.
The game will keep track of how much money they win from their spins and add the tally to a leaderboard which is often publicly available so players can see how they are doing.
Action is fast and furious as players try to make sure they get as high a number as they can for their winnings, with slots tournaments all about luck, unlike some other online casino games.
Freeroll online slot tournaments are becoming a lot more common at online casinos. This type of online casino tournament, as the name suggests, is 100 per cent free to enter. While the prizes that are up for grabs at freeroll online slot tournaments are not as high as they are when there is an entry fee involved, the chance to win cash for no risk is always going to appeal.
Benefits of online slots tournaments
As mentioned, the opportunity to win real money for no risk is one of the top benefits of playing online slots tournaments in South Africa, but there are lots of other reasons to try them too.
Playing online slots tournaments is exciting and can give players a real buzz, even if they have not paid an entry fee, so there is no financial risk involved in taking part.
Users of online casinos might also be able to try out an online slot game for the first time when they play a tournament at a South African site.
With so many online slot games out there, it is almost impossible for people to play them all and they might miss out on some of the best titles at online casinos. But playing in some online slots tournaments gives users a chance to experience a broad range of games.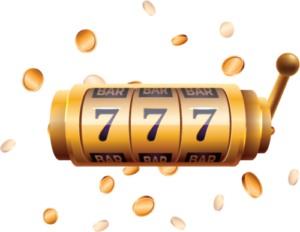 Where are slots tournaments available?
Many online casinos in South Africa now offer slots tournaments for their users to enter.
It is likely that even more of the leading South African online casinos will join the fray over the course of the coming months. With online slots tournaments so popular in the country, it makes sense for sites to ensure they are providing this option to anyone who signs up for an account.
Of course, there is nothing to stop users from playing online slots tournaments at various different online casinos in South Africa. Indeed, this gives them multiple chances to win.
Slots tournaments are here to stay for sure, so why not give them a go at your chosen online casino in South Africa today?